Our Wired Campus
We are committed to using technology effectively on our campus, training students to utilize it proficiently today and imagine the technology of tomorrow. St. Joe's is a multi-platform environment, where users can work on multiple devices — from PC to Mac to iPad to laptop.
Each student receives his own device through our
1:1 iPad program
, and
high-speed wireless internet access
is available throughout campus.
Classrooms are equipped with wireless projection systems, including Apple TVs, Smartboards, and LED displays.

There are five computer labs, including a digital arts lab in the Fine Arts wing. Among the equipment in the labs are five 3D printers, utilized currently in classes such as CAD and Design for Art & Engineering.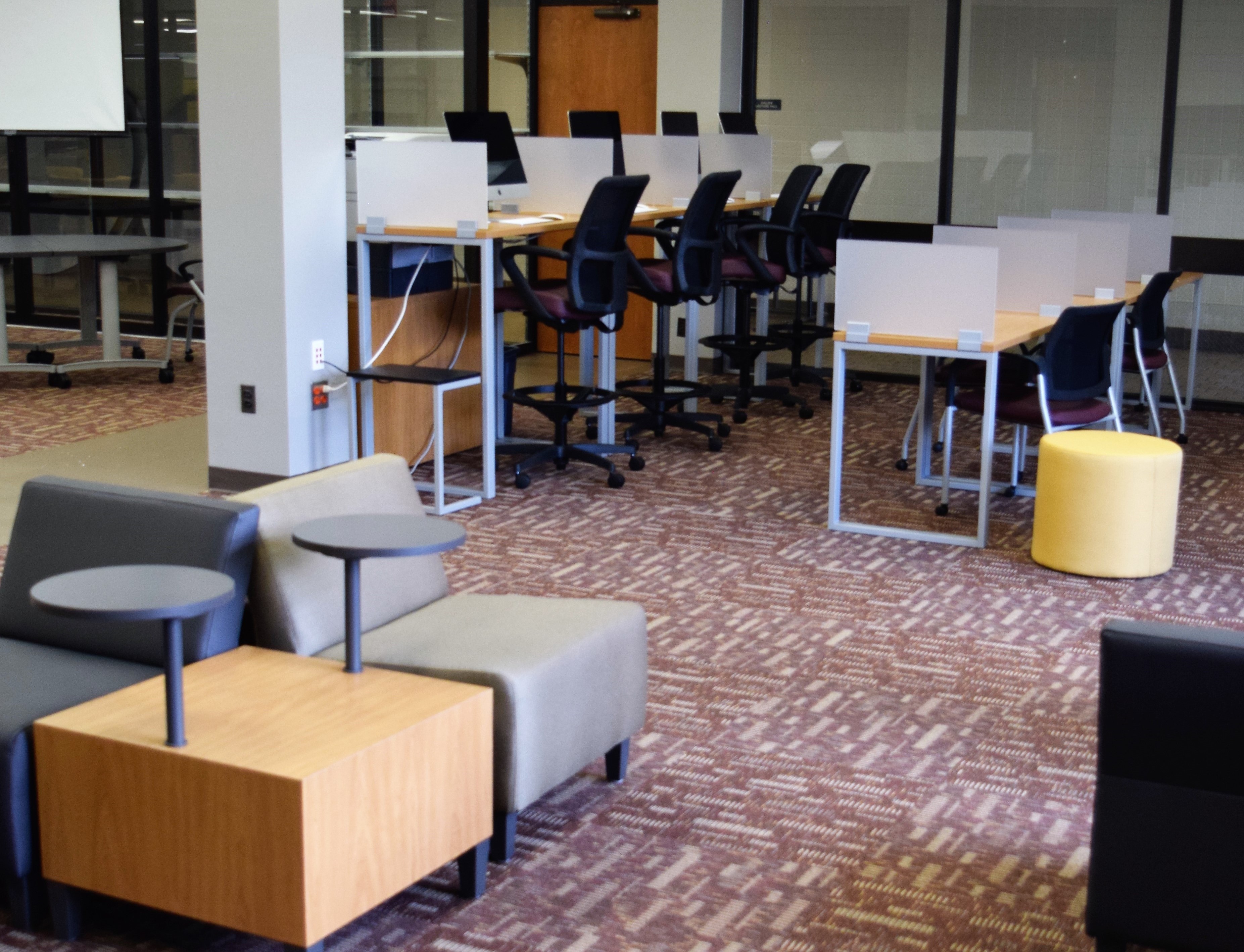 In 2016, our traditional library was reimagined into a digital commons, where students find PC and Mac workstations surrounded by modular workstations to support and encourage collaborative projects.
Currently under renovation is the
Innovation Center
- a building adjacent to our main campus that will provide the space necessary for both classroom and extracurricular activities in the STEAM fields.